While this may seem like a question you'd answer with another question: "Why would I want to do that?", there are many reasons why you might want to refuse an inheritance.
Read on to learn more.
Reasons to Refuse Inheritance
When you refuse an inheritance, it's referred to as disclaiming an inheritance. The following are some reasons why you may want to disclaim an inheritance:
You prefer to keep the value of your estate below a certain amount. This amount is probably the limit for the requirement to pay federal and/or state estate taxes. If an inheritance would bring the value of your estate over the limit, it may be a good idea to disclaim the inheritance.
You would become ineligible for certain financial need-based benefits by accepting the inheritance. Your viability for student loans or government assistance, such as Medicaid, may be unfavorably impacted by an inheritance that brings you above the qualifying limits.
You'd prefer another person, like your child, to have the inheritance. If you accept the inheritance and then give it to your child, it may be subject to a gift tax. However, the inheritance will be subject to the will once you refuse it. If your child isn't named on the will, you may be better off accepting the will and gifting it to them.
The inheritance doesn't appeal to you. For instance, maybe your aunt has left you a fixer-upper property in a faraway place that you have no interest in. You don't have to take it.
How to Disclaim an Inheritance
In order to disclaim an inheritance, you need to file a written disclaimer stating your irreversible ambition to reject the bestowal. You must sign the disclaimer, have it notarized, and file it with the probate court and/or the executor of the last will within a reasonable amount of time.
If you need assistance with an inheritance, Legacy Enhancement Trust is here to help. Our team is highly experienced in these sorts of matters and has helped many others achieve the favorable results they desired. Let our team help you with your financial goals, too. Don't hesitate to contact our team with your case right away.
Can Someone Take My Inheritance?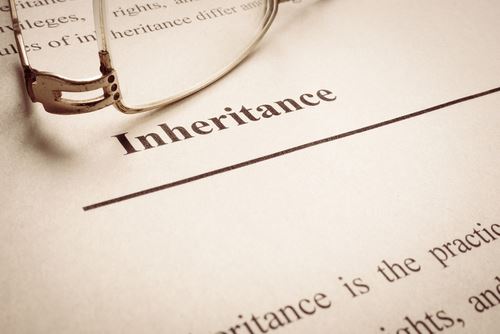 So can someone take your inheritance? The answer is it depends. Unfortunately, matters of an estate can be tricky when there are other family members involved that don't see eye-to-eye on estate matters. Even if individuals may not have direct access to inheritance funds, they may use tactics in order to receive a piece of estate.
Some methods that people may use to receive inheritance include the following:
Forging or destroying inheritance documents
Denigration of fellow heirs
Undocumented loans
Need help with an inheritance issue? Call Legacy Enhancement Trust today at (888) 988-5503 or get in touch with us online to learn how we may assist you!